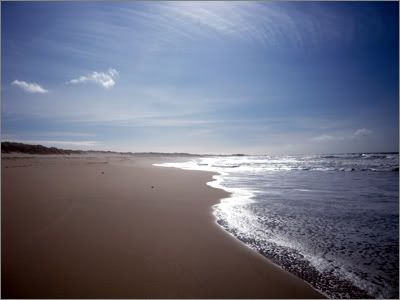 I took Monday off from work and decided to go to the beach. The quality of the light during autumn is amazing, especially at the coast. It was cold enough to wear a hoodie, knit hat and scarf, but still warm enough that when my feet got wet, it wasn't uncomfortable. You *have* to get your feet wet at my favorite beach in order to access the majority of it.
Been playing Little Big Planet on the weekends. The game really is wonderful.
After several years of being good, I've started regularly drinking coffee again. Sticking with one small cup a day, and so far I've been trying to limit it to three times a week. If it starts affecting my skin/complexion, I'm going to have to cut it out again.
More pictures at Flickr